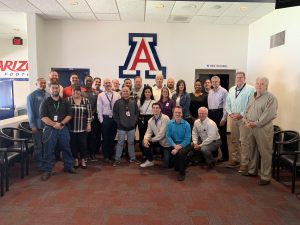 The University of Arizona recently hosted a session of APPA's Leadership Academy on their campus. Over 20 Facilities professionals participated in Track 3 in sunny Arizona.
Member institutions are encouraged to take advantage of the $200-per-participant rebate that RMA offers when you host a track at your institution.
Contact Jenna Elmer for more details.