Welcome to Rocky Mountain APPA
Rocky Mountain APPA promotes the common interests of planning, maintenance and operation of facilities within the region's educational institutions, supports and supplements the activities of APPA, and fosters a professional spirit among those engaged in this work.
The RMA region includes the U.S. states of Arizona, Colorado, Idaho, Montana, New Mexico, Utah, Wyoming, the Canadian provinces of Alberta and Saskatchewan and the Northwest Territories, and the Mexican states of Sonora, Chihuahua, Sinaloa, Durango, and Nayarit.
---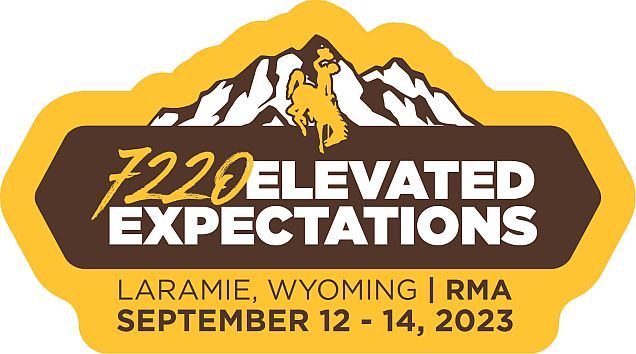 2023 Conference
2023 Conference Schedule is now available!
Registration is now closed. We look forward to seeing you in Laramie!
---
President's Message
Message from the President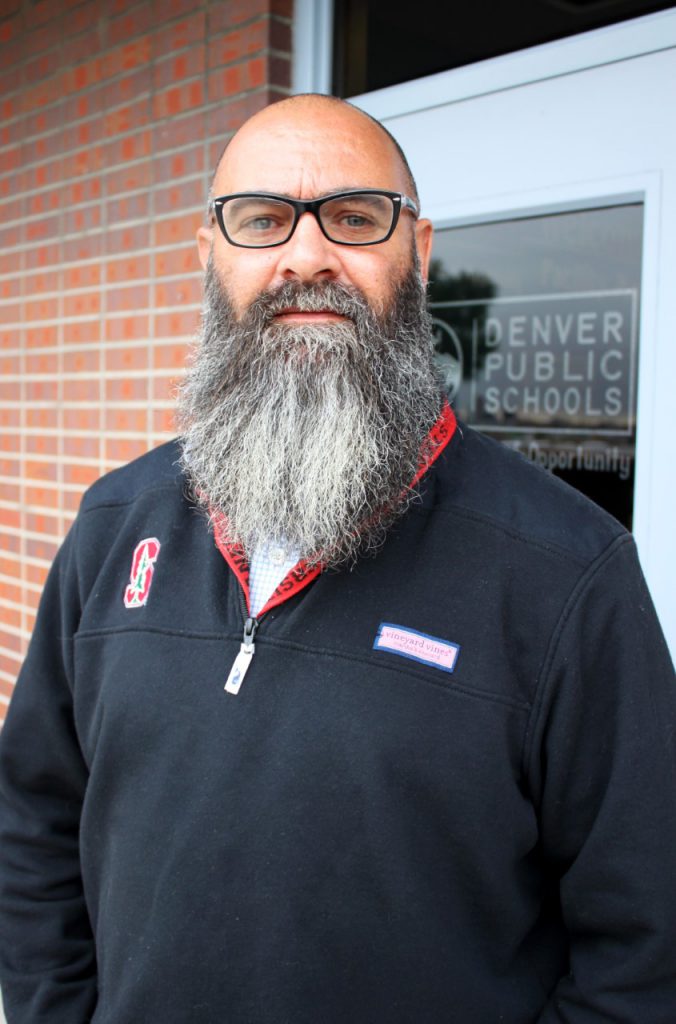 I had the unique experience of giving both an outgoing Presidential address at our joint conference in Portland Oregon as well as an incoming address as RMA's President for an additional year. My outgoing thoughts were focused primarily on my appreciation for the hard work and commitment our RMA board has demonstrated in successfully bringing our region out of a global pandemic shutdown. It was meaningful that Portland 2022 was a joint effort as two regions joined one another to exemplify the very essence of APPA and the Region's mission which is, in part, to create opportunities to connect and network with fellow facilities professionals in a welcoming and inclusive environment.
Coming out of the past couple years of campus shutdowns, pandemic driven Zoom meetings and very little direct contact with other humans I am heartened by the tenacity, resiliency and creativity we as facilities professionals collectively have demonstrated as we carried our institutions through uncharted territories. During one of the conference luncheons I overheard an individual express his realization that there were so many other attendees with similar core duties who were also dealing with the exact same challenges as his institution. This comment was profound to me as I looked around the room and observed every table actively engaged in vibrant conversations. This moment was a reminder to me of the immense benefits that come from participation in APPA as well as a reminder of why we do what we do on the RMA board.
In moving forward this coming year RMA is heavily focused on bringing value to our membership as well as our business partners through Supervisor Toolkit trainings, addressing critical challenges via monthly Webinars, providing APPA Institute of Facilities Management and Leadership Academy scholarships as well as a continued commitment to providing relevant learning opportunities at our RMA 2023 Fall Conference in Laramie Wyoming.
It is with great pleasure that I serve Rocky Mountain APPA as President through the fall of 2023 and I give genuine heartfelt appreciation for all who serve this wonderful organization.
John R. Gleason
Asst. Director Facilities Operations & Maintenance
University of Colorado Boulder
---
14'ers Program
RMA is excited to re-energize the 14'ers program. EJ Hook, an RMA board member since 2016, is the new Lead Climber and is looking forward to meeting you all at the PCAPPA/RMA conference in Portland, OR this September.
What is the 14'ers?
Ever stare up at a mountain and wonder what it would be like to stand at the summit or enjoy the view from one of the flanks? If you have. you likely asked someone who had already experienced the mountain for their thoughts – preparation for the climb, route choices, suggested check or rest points along the way. 14'ers is just that – partnering with a person to learn from their experiences – the Good, the Bad, the Ugly. Stated less metaphorically, it is a mentoring program. Learn more here:
https://rma.appa.org/fourteeners/
Why 14'ers?
For you as a climber (AKA mentee) it is a chance to dip your toe in the water, explore the paths and opportunities to climb as high as you want to go.
For you as a climbing buddy (AKA mentor) it is a chance to share your passion. And don't be surprised if your passion is renewed, and you learn something along the way.
For your institution (AKA selling it to the boss). We all talk about succession planning but is anyone really doing it? Now you can say "Why yes, yes we are"
On a personal note – I am a "graduated"14'er having completed my climb some years ago. In pursuit of the summit, I honed my existing skills, added some new ones and, in doing so, added both depth and breadth to my understanding and knowledge base. More importantly I got out of my "box", met a lot of people, built some lifelong connections. My career path was directly influenced by my participation and the friends and partnerships I made, and continue to make, were worth the effort alone.
---
---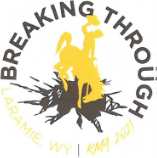 RMA Virtual Conference Recordings Now Available
Please go to our 2022 Virtual Conference Recordings page for links to the videos of all six presentation.
---
---
RMA Happenings
Jessica Bradley, Interim Acting Associate Director of Facilities at the University of Colorado Boulder, has excepted and has been appointed as RMA's new Awards & Recognition Chair. The RMA board is committed to continuing our support in offering opportunities through scholarships in order to develop individuals as Facilities Management Professionals.
If you have a story idea, or simply want to share what's happening on your campus, contact Timm Lyons at [email protected].
---
Webinars and Training
---