Joint Annual Conference in Portland, OR
October 9 -11, 2022
Registration is now open – Click here for more information!
---
Welcome to Rocky Mountain APPA
Rocky Mountain APPA promotes the common interests of planning, maintenance and operation of facilities within the region's educational institutions, supports and supplements the activities of APPA, and fosters a professional spirit among those engaged in this work.
The RMA region includes the U.S. states of Arizona, Colorado, Idaho, Montana, New Mexico, Utah, Wyoming, the Canadian provinces of Alberta and Saskatchewan and the Northwest Territories, and the Mexican states of Sonora, Chihuahua, Sinaloa, Durango, and Nayarit.
---
14'ers Program
RMA is excited to re-energize the 14'ers program. EJ Hook, an RMA board member since 2016, is the new Lead Climber and is looking forward to meeting you all at the PCAPPA/RMA conference in Portland, OR this September.
What is the 14'ers?
Ever stare up at a mountain and wonder what it would be like to stand at the summit or enjoy the view from one of the flanks? If you have. you likely asked someone who had already experienced the mountain for their thoughts – preparation for the climb, route choices, suggested check or rest points along the way. 14'ers is just that – partnering with a person to learn from their experiences – the Good, the Bad, the Ugly. Stated less metaphorically, it is a mentoring program. Learn more here:
https://rma.appa.org/fourteeners/
Why 14'ers?
For you as a climber (AKA mentee') it is a chance to dip your toe in the water, explore the paths and opportunities to climb as high as you want to go.
For you as a climbing buddy (AKA mentor) it is a chance to share your passion. And don't be surprised if your passion is renewed, and you learn something along the way.
For your institution (AKA selling it to the boss). We all talk about succession planning but is anyone really doing it? Now you can say "Why yes, yes we are"
On a personal note – I am a "graduated"14'er having completed my climb some years ago. In pursuit of the summit, I honed my existing skills, added some new ones and, in doing so, added both depth and breadth to my understanding and knowledge base. More importantly I got out of my "box", met a lot of people, built some lifelong connections. My career path was directly influenced by my participation and the friends and partnerships I made, and continue to make, were worth the effort alone.
---
President's Message
Facilities Management: a culture of purpose.
In 1962, President John F. Kennedy was visiting the newly built NASA space facility in Houston, Texas and happened to see a janitor walking down a corridor carrying a broom. President Kennedy interrupted the tour and approached this man asking, "What is your job?"
"Well, Mr. President," the janitor responded, "I'm helping to put a man on the moon."
It is this cultural paradigm that we as facilities professionals need to foster through our approach, purpose and mission. We are truly part of something larger than ourselves as facilities management is directly contributing to global change. Through our partnership with academics in creating and maintaining environments which are not only conducive to supporting research but are also educating and guiding the future minds of our planet and it is this by which we find our calling. We are living in an age of exponential change, elevated expectations and a never-ending challenge to stay relevant in our profession. The complexities of facilities management through technological developments, student experiences, reliance on accurate and consistent operation of research systems and staffing development, not to mention the need to adequately communicate funding needs in addressing deferred maintenance, all require a support network. We have all been affected deeply by the pandemic and have been relied on heavily by our institutions to not only keep our campus communities safe but also work in highly creative ways in accomplishing this. Now more than ever we need to come together and share our experiences, we need to learn from one another and we need to continue supporting one another as we move forward. It is the networking of facilities professionals that make APPA/RMA and our business partners invaluable in providing the support, knowledge and partnerships required to accomplish our mission.
What has always made APPA/RMA so important to me is the focus on being a facility professional through educational opportunities and immense networking resources, which ultimately promote student success. APPA has a rich history dating back to 1914, and this vastness in knowledge, training, experiences and networking is critical in managing our institutions at the highest levels. I encourage our membership to explore all the many ways RMA not only gives back to our membership through APPA conference scholarships, CEFP coupons and awards but also in the many training opportunities that are made available through our conferences and our Supervisor Toolkits.
It is with great pride and honor that I serve this great organization in my current capacity and I encourage our member institutions to serve as well.
John R. Gleason – RMA President
University of Colorado Boulder
---
---
Open RMA Board of Directors Positions
Annual Meeting Coordinator, 3-year term
Treasurer, 3-year term
Please go to our Board of Directors Description page for information on each of the positions. You can also check out the RMA By-Laws for more detailed information.
Please send any questions to [email protected]. If you are interested in any position please submit the RMA Board Application form and a letter of support from your institution to [email protected].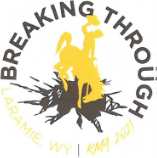 RMA Virtual Conference Recordings Now Available
Please go to our 2022 Virtual Conference Recordings page for links to the videos of all six presentation.
---
---
RMA Happenings
Jessica Bradley, Interim Acting Associate Director of Facilities at the University of Colorado Boulder, has excepted and has been appointed as RMA's new Awards & Recognition Chair. The RMA board is committed to continuing our support in offering opportunities through scholarships in order to develop individuals as Facilities Management Professionals.
If you have a story idea, or simply want to share what's happening on your campus, contact Timm Lyons at [email protected].
---
Webinars and Training
---