Message from the RMA President
Members and Friends of RMA,
I want each of you to know of my appreciation for your confidence and trust in me to lead this great region for the coming year. I ask that you each consider what you can do to build your teams with the support of RMA. The goals that I have considered for the coming year to support our region are as follows:
As RMA & State Chapter Members, we will:
Inspire our members and make sure they have the tools they need to be successful in the ever-changing environment of education.
Give back to our members by making FM educational programs more affordable and available at our campuses. (Toolkit, Leadership Academy, EFP & CEFP prep)
Provide pertinent classes and information at our conferences to meet the changing needs of our institutions.
Mentor and strengthen our future leaders as they grow and prepare to manage our facilities in the future.
We can help each other by sharing lessons learned and our successes by submitting articles to the RMA newsletter each month and to APPA for the Facilities Manager magazine.
The RMA Board encourages all of our members to take advantage of the many training opportunities available through APPA by bringing the following to your campus: Toolkit, Leadership Academy, EFP & CEFP prep. RMA offers coupons and funds to support our members with these training opportunities.
We encourage each RMA member to consider presenting at our annual conferences by sharing campus projects and practices that have benefited your campuses so that our members can gain from your experiences.
We encourage each member to participate in the 14er's Mentoring program so that we can strengthen each other in the ever changing environment of education.
As we look forward to the coming year, take advantage of the opportunities that RMA provides for the membership of our region by becoming actively involved with the training opportunities and mentorships.
Please feel free to contact the RMA Board so that we can better support your institutions.
Sincerely,
Wayne Clark
RMA President 2018/2019
Brigham Young University – Idaho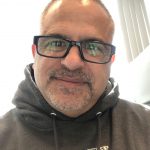 ---

---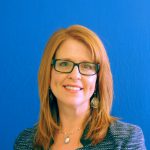 Professional Development
Jenna Elmer
University of Arizona
[email protected]
520-621-3849
---