A message from Lisa Potter, RMA President:
Thank you everyone for attending Track IV of the Leadership Academy here in Boulder.   I enjoyed getting to watch you all interact with one another and network with others while learning from the great Chuck Farnsworth.
We really appreciated the fact that everyone was engaged and participated in the training which helped make this another successful one!  There were participants from:

CU Boulder
CU Denver
Weber State
Colorado School of Mines
Colorado State University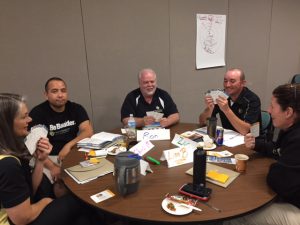 And If you haven't already done so – check out our RMA on Facebook page and Like it.